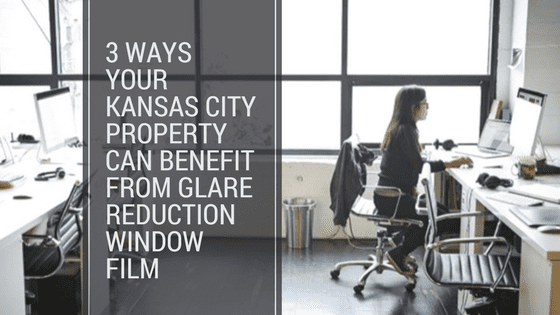 Kansas City commercial property owners agree that glare can definitely negatively affect building occupants in a multitude of settings. Glare can cause squinting, headaches, and discomfort leading to poor customer experience in retail spaces, lowered employee productivity in work environments, and decreased tenant retention in any commercial rentals. As a commercial property owner, finding a cost-effective solution is definitely top priority. Luckily, glare reduction window film is an affordable solution that can also help Kansas City business owners save money.
Benefits of Glare Reduction Window Film for Your Kansas City Commercial Property
When glare is reduced after window film installation, it can actually lead to increased tenant retention, improved employee productivity, enhanced student scores, as well as a more comfortable buying experience for retail spaces. Whether you're concerned about your employee's comfort and production levels or your guest's buying experience, glare reduction window film offers Kansas City commercial property owners a great way to increase profit. Glare reduction window film also offers UV blocking and solar rejection properties, allowing property owners an opportunity to save on energy usage as well as protect their costly interior investments. Overexposure to UV rays can cause distorted display merchandise, shortened product life, fading floors, and discolored furniture and upholstery.
Glare Reduction Window Film Installation Process for Kansas City Businesses
We've completed hundreds of commercial projects in the Kansas City area, providing happy customers immediate benefits of glare reduction window film. Our wealth of experience can help you make the right choice on what brand of glare reduction window film is perfect for your Kansas City commercial property. Since different aesthetics are available, our design team can help you choose the right window film solution that can enhance the exterior of your property as well.
Call us today for any additional questions regarding glare reduction window film or if you'd like to schedule a free consultation: (816) 875-3519