Huper Optik: A Powerful, Multi-purpose Commercial Window Film
Hüper Optik is arguably the world leader in nano-ceramic window films. This patented technology offers solar control for both commercial and residential applications by using some of the best materials on earth.  These results are durability and the highest optical quality available on the market today. For businesses looking for benefits from saving money creating an environment where top-level employees are safe and happy–Huper Optik is a top choice.
Hüper Optik Window Films For Commercial Buildings In Kansas City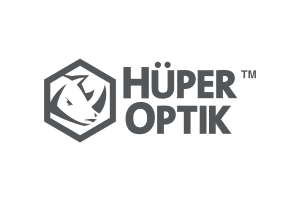 Hüper Optik brand window films offer an extensive line of energy conservation solutions for commercial buildings in the Kansas City area as well as many other benefits.   The strength of the Hüper Optik brand in combination with our expertise here at Kansas City Commercial Window Tinting, allows us to expertly analyze your location and recommend the very best from the Hüper Optik line of products.  Our industry professionals will provide you with a complete analysis of your facility and then make recommendations from the Hüper Optik technologies available to best suit your needs. Below are just a few of the incredibly powerful and high-tech, window film solutions available for your KC commercial space.
Hüper Optik Window Films For Commercial Solutions
Providing privacy plus an enviable decorative element Huper Optik Dekorativ transforms any commercial space into a functional but beautiful workplace.  Additionally, the Dekorativ Series provides glare and light control.
Safety in commercial spaces is a must, which is why the Huper Optik Shield Series, which provides powerful protection against natural disasters, explosions, burglary, vandalism, and slip and fall accidents is an excellent choice for Kansas City businesses.
The Fusion Series is a  green technology which is energy efficiency while at the same time offering high-performance, beautiful aesthetics through gorgeous neutral tones.  But make no mistake by rejecting up to 77% of total solar energy this film has a dramatic effect on lowering annual energy costs.
For the best results and more information on the Huper Optik process, products and pricing, contact Kansas City Commercial Window Tinting today for a free, on-site consultation!.