Solyx, Stunning Decorative Films for Kansas City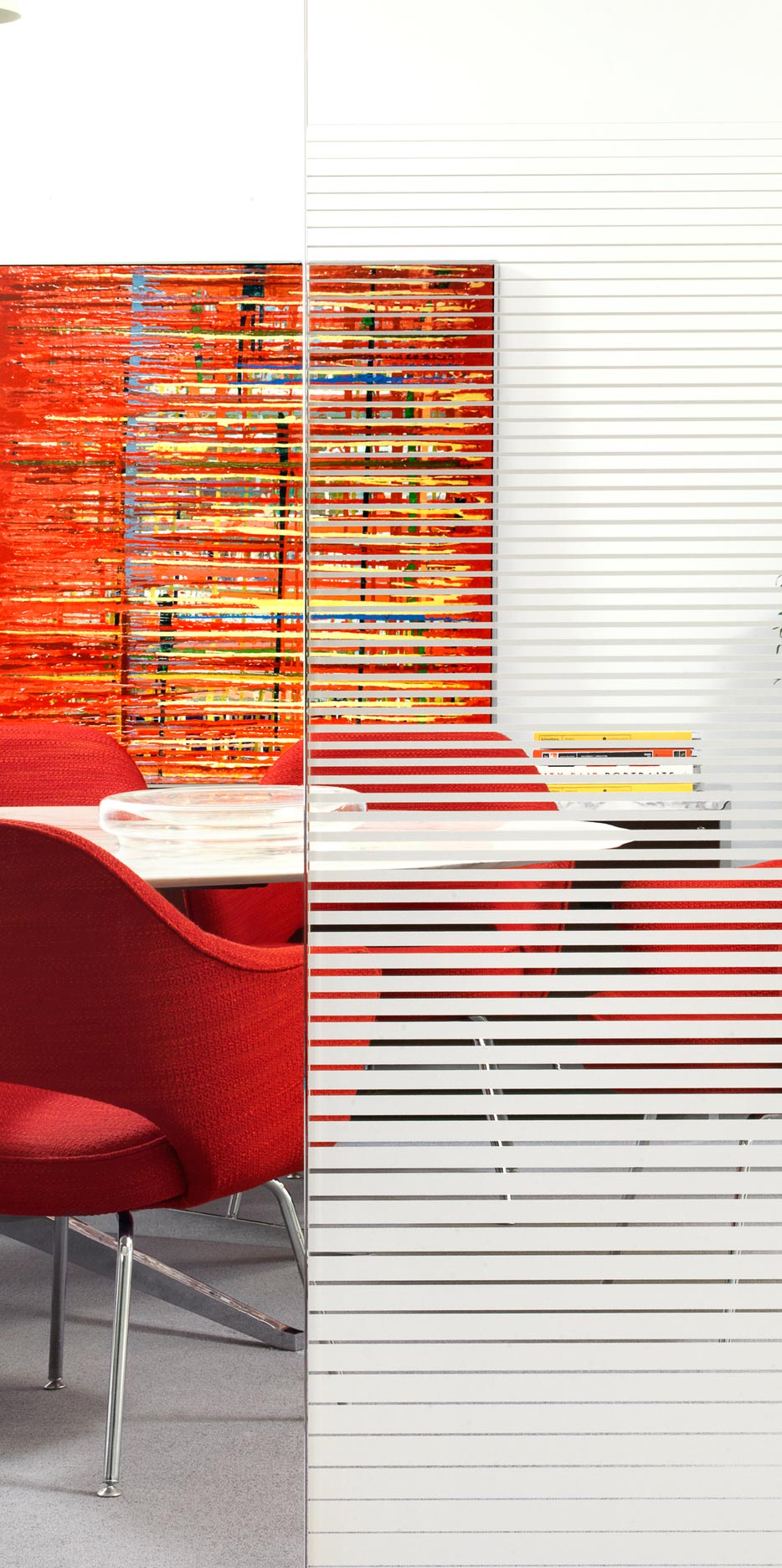 When you think of Solyx, think of style. Solyx allows Kansas City businesses and architects to take interior design to the next level. This fun and festive decorative film is available in almost every finish imaginable, including colored, patterned, textured and more. Solyx is perfect for adding privacy or color to conference rooms, lobbies, retail environments, private offices, and glass partitions. Virtually all businesses in Kansas City can benefit from the unique style and comfort of Solyx decorative film.
The Benefits
Make a statement about your business. Solyx film allows you to add color and personality to your building interior. And not only does it look great, but it also offers many additional benefits including:
Enhanced decor: adds color and sophistication to building interiors
Flexibility: Solyx offers one of the widest selection of window film styles
Added privacy: With Solyx privacy film, you can conduct your meetings in privacy and comfort
UV protection: blocks out damaging UV rays that cause fading and skin disease
Affordability: Solyx decorative film is a more affordable alternative to glass replacement
Solyx Decorative Film Options
Whatever look you're going for, Solyx can help you accomplish it. Solyx decorative film is available in a wide range of styles including:
Frosted
Rice paper
Gradient
Natural/floral
Light diffusing
Opaque
Static cling
Textured
Stained glass
Transparent polyester
Transparent vinyl
Dry erase marker board
Removable construction
Why Solyx?
Solyx allows you to enhance your building design without worry or hassle. Unlike frosted or sandblasted glass, Solyx is easy to apply and doesn't involve any expensive structural changes. And it also offers your business freedom if you choose to redesign in the future. It's easy to see why Solyx window film is the superior alternative to decorative glass.
Get Solyx for Your Space in Kansas City
Give your business a total design makeover. Contact Kansas City Commercial Window Tinting to have Solyx decorative film installed in your Kansas City office or commercial building. We offer flexible scheduling and free onsite consultations!
For more information on the applications, process, products and pricing for window tint contact Kansas City Commercial Window Tinting today for a free, on-site consultation with one of our window film experts.