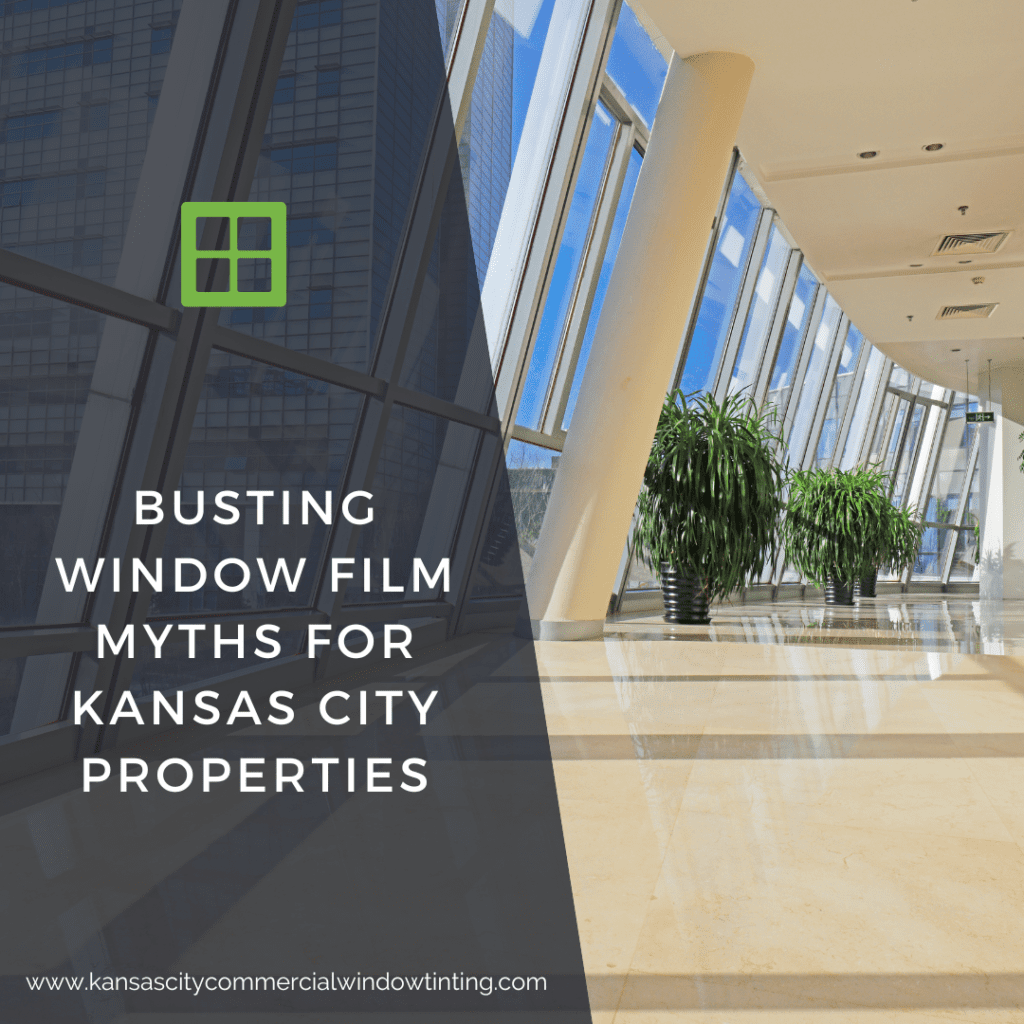 Like any investment, it's important for property owners to consider the pros and cons. When it comes to establishing what's worthy based on ROI, maintenance needs, initial costs, and a cost-benefit analysis, homeowners and business owners alike can find it difficult finding something in the sweet spot. That's one of the many reasons why so many people gravitate towards window film. We're here to bust some of the common myths about window film so you can make the most informed decision for your Kansas City property.
Common Window Film Myths in Kansas City
Window film can damage windows: In the past, there were certain cases where inexperienced contractors would install energy-saving window film on particular double or triple-pane glass. This lead to heat-trapping and caused window damage. Working with an experienced window film contractor will help ensure this isn't an issue with your project.
Window film only helps lower utility costs: While window film is well known for its energy efficiency benefits, it actually has a wide scope of benefits. There are so many window film products ranging from security protection to decorative and branding. The sky is the limit when it comes to what you can do with window film.
Window film is high maintenance: It's actually a very low-maintenance product that requires less cleaning than regular glass since it's less porous.
Work With Kansas City's Preferred Window Film Contractor
Kansas City Commercial Window Tinting is proud to be the preferred window film contractor serving the Missouri and Kansas area. Our team is always available to answer any questions you may have regarding common myths. Contact us today!