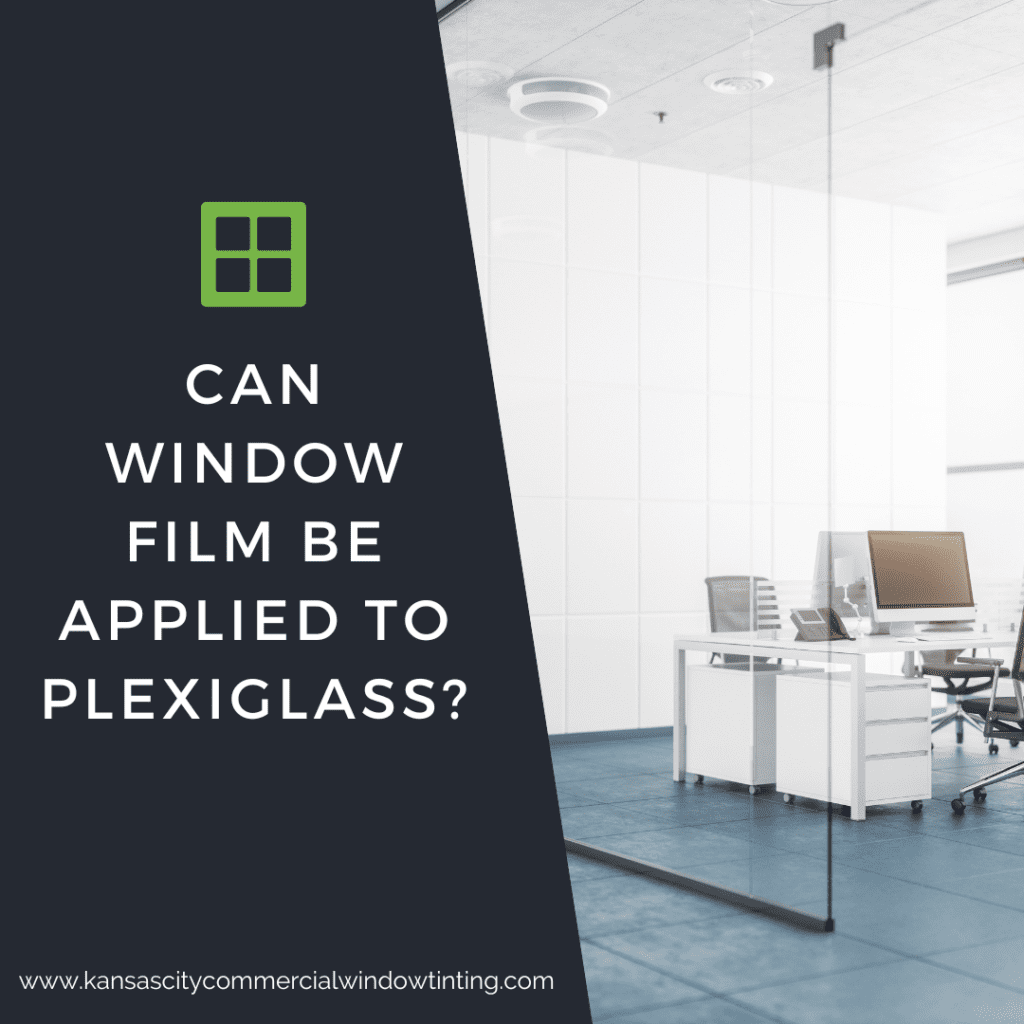 Plexiglass is often used as a substitute for ordinary glass. Because it's more flexible and impact resistant, plexiglass is often considered safer and is commonly used for high risk applications. Some common uses include display cases, elevators, transportation vehicles, and glass-like partitions. If you have plexiglass in your Kansas City building, you may be wondering if you can install window film on its surface. Here's what you need to know.
Which Window Films Can Be Applied to Plexiglass?
There are some window films that can be installed on plexiglass, but the vast majority are intended for glass applications only. Therefore, it's important to check the manufacturer's specifications in regards to surface compatibility.
Here's a brief list of window films that Kansas City businesses can use on plexiglass:
3M DI-NOC
Some 3M DI-NOC architectural films can be applied to plastic surfaces like plexiglass. These films are available in a variety of natural finishes like faux wood, stone, and marble. Before purchasing, make sure to thoroughly read the product specifications.
Glass Shield Poly – Graffiti Shield
Graffiti Shield makes a special product just for plexiglass. It's called Glass Shield Poly and it can be applied to polycarbonate and plexiglass for protection against vandalism and damage.
Solyx Window Film
Most Solyx decorative window films can be installed on plexiglass, acrylic, and polycarbonate surfaces. However, Solyx warns that because these materials tend to expand and contract, it's possible that bubbles may develop beneath the surface. To avoid this, it's recommended to use extra soap during the installation process.
Have Questions?
If you have questions about whether a window film is compatible with a certain application such as plexiglass or another surface, we'd be happy to help. Call today to speak to one of our Kansas City window film experts!