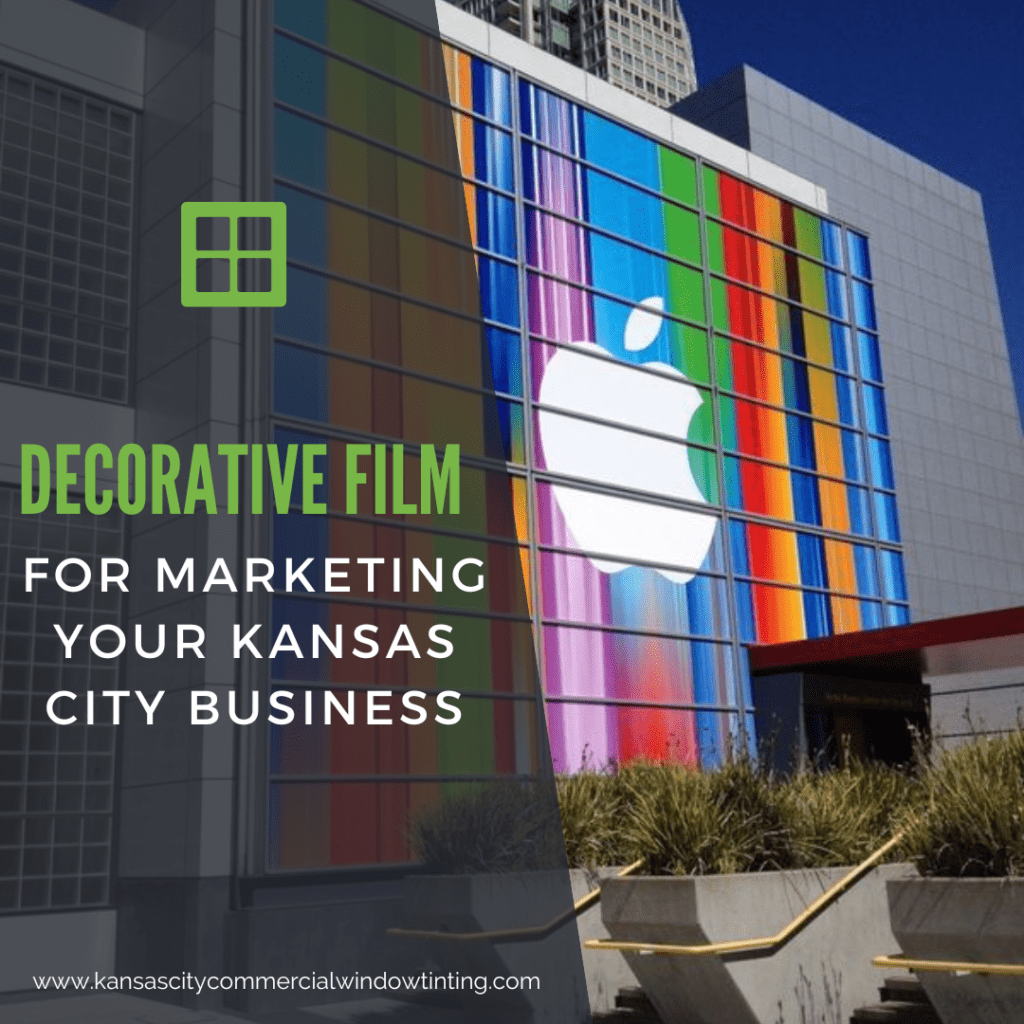 Marketing is undoubtedly one of the most important aspects of running a business. A strong marketing strategy can help you gain new customers, increase traffic, boost revenue, and grow your business. On the other hand, holes in your marketing campaign could cost you and cause you to miss out on opportunities. A great way to boost your marketing efforts is to install decorative film for your Kansas City location. Below, we've shared some of the ways that businesses can use custom decorative films to their advantage.
Using Decorative Film to Advertise & Promote Your Business
Decorative films are a great marketing strategy for businesses that operate out of brick-and-mortar locations. They allow you to leverage one of your most powerful assets – your physical building – and use it to your advantage. You can apply them to both interior and exterior surfaces and customize them in countless ways.
Here are some creative ideas for using decorative window film in your Kansas City business:
Building Wrap
Building wraps are like the modern version of billboard advertising, except they're much more powerful. These decorative films are installed on your exterior and essentially turn your building into a larger-than-life advertisement. They're great for promoting special events, sales, or your business in general.
Custom Window Clings & Logos
You can also use decorative film to create long-lasting window clings, graphics, and logos for your building. These are great for applying to glass partitions, storefronts, and walls. Use them to advertise your products or services or simply create attractive-looking signage. We recommend HDClear and 3M Fasara Films due to their high-quality design and overall appearance.
Branded Decor
Your brand is one of your most powerful marketing tools. The more you showcase it, the more that your customers will see it and remember it. With decorative film, you can easily add branded decor to your building. Use it to display your tagline, brand colors, or imagery that represents your brand.
Contact Us for Decorative Film in Kansas City
Call our office today to speak to a member of our staff about custom decorative film for your Kansas City business!