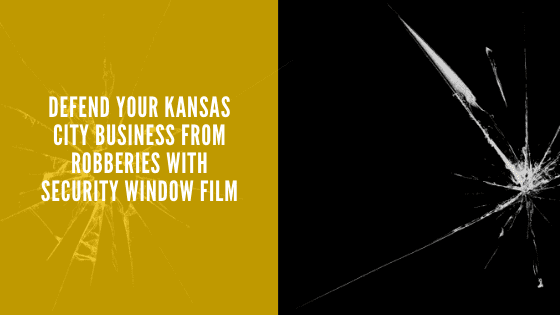 During these uncertain times, one positive is that crime rates have dropped. However, some businesses are still experiencing break-ins and smash-and-grabs. Some experts hypothesize an increase in crime rates as layoffs continue to increase. In order to protect your Kansas City business, it is important to have a comprehensive security plan. Defending the weakest parts of your property can help you gain peace of mind even when you're not there. Security window film offers a great way to keep your business safe.
The Advantages of Security Window Film for Your Kansas City Business
Security window film offers significant benefits for commercial properties. It offers comprehensive protection against smash-and-grabs, burglaries, break-ins, severe weather, natural disasters, freak accidents, and more. By adding a thick layer of durability and strength to your existing glass, security film offers a great preventative for glass breakage. Broken glass is often the number one cause of significant injury and blast-related death, making it crucial to have security film in order to protect your customers and staff. This invisible layer of protection acts as a passive security system also provides the benefit of minimized operational downtime since cleanup is a lot safer and easier after an event. Security window film is also available with added benefits including energy efficiency, UV protection, privacy, decorative, and more.
Work with Kansas City's Preferred Security Window Film Contractor
Kansas City Commercial Window Tinting is honored to be the preferred security window film contractor serving the Missouri and Kansas area. Our team of security experts is available remotely during business hours and can help you address all of your commercial security concerns through virtual consultations. We have the largest collection of commercial security film in order to ensure we have the right option for your needs.
For more information regarding security window film for your Kansas City property, please contact us!