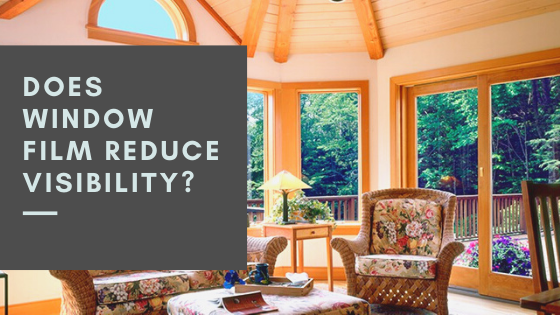 There are a lot of incredible benefits that come with living in Kansas City. With beautiful views from all over the city, many homes and businesses sport large windows to capture all of the scenery. These large windows are great for enjoying the views but may present other issues in terms of privacy and glare. For homeowners and business owners looking for the right solution, window film is the best way to address privacy, glare, and visibility among your windows.
Window Film Visibility for Your Kansas City Residential or Commercial Property
We understand that many property owners may be hesitant to install window film due to visibility concerns. Window film visibility can actually enhance the views from your window. There are numerous window film options that can actually improve the visibility from your property during the day and night. The great thing about window film visibility is that it isn't impacted by this product. Property owners can enjoy a money-saving solution that improves comfort, reduces energy consumption, addresses glare reduction, offers UV protection, and much more without compromising visibility. Privacy window film maintains a reflective exterior while ensuring full optical clarity out of your windows. Make sure your windows are functioning the way you need them to with window film.
Work with Kansas City's Window Film Visibility Experts
Kansas City Commercial Window Tinting is proud to be the window film visibility experts serving the Kansas-Missouri area. We understand the importance of window film visibility and are happy to work with you to find the right solution for your home or business. We always offer in-home and on-site consultations to help better envision your needs. With the largest selection of window film, we can help you gain the benefits you need without impacting visibility.
For more information regarding window film visibility for your Kansas City property, please contact us!