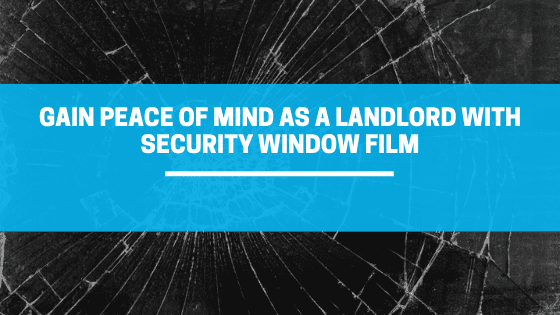 For landlords in the Kansas City area, there are a lot of different things to consider when it comes to the safety and protection of your property. This is true for both residential and commercial rental properties, making it important to find the right security measures for your existing glass. Security bars are one option for defending against windows and glass doors but are really unsightly and can be a huge turn off for any tenant. Security window film offers a great solution for gaining peace of mind while protecting your residential or commercial rental property.
The Advantages of Security Window Film for Your Kansas City Property
Security window film offers a great passive security system for both residential and commercial rental properties. By protecting the most vulnerable areas of your property, you'll gain invisible, comprehensive protection against numerous threats. Security window film is a great option for defending against break-ins, burglaries, natural disasters, severe weather, freak accidents, smash-and-grab robberies, and more. By bonding glass fragments together, security film defends tenants and other building occupants from broken glass hazards. Broken glass is actually the leading cause of significant injury and death, so security film helps limit your liability while defending lives. Security window film also makes cleanup easy and safe after any unfortunate event.
Work with Kansas City's Number One Source for Security Window Film
Kansas City Commercial Window Tinting is honored to be the number one source for security window film in the Kansas and Missouri area. Our renowned security team is happy to provide free in-home or on-site security assessments for your property. We have the largest inventory of security film, ensuring we'll have the right products for your security project.
For more information regarding security window film options for your Kansas City rental properties, please contact us!