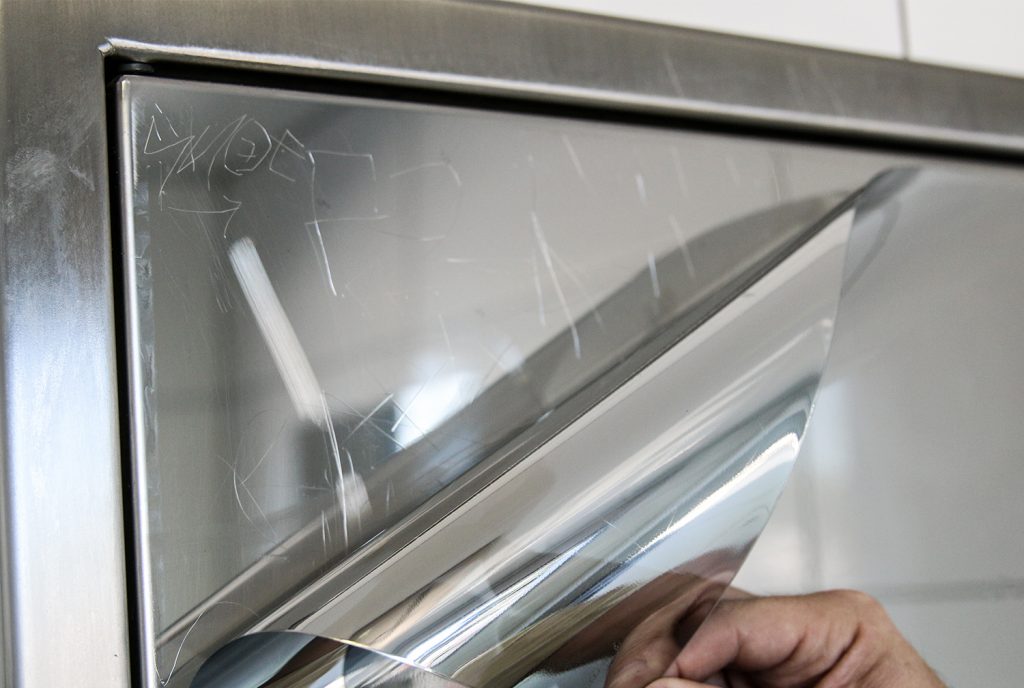 Vandalism has been an issue in Kansas City for many years. In particular, the areas that suffer the most from graffiti include the neighborhoods near Troost Ave and Prospect Ave. However, it's not unusual for graffiti to crop up even in safe areas of the city like the Plaza or Rivermarket.
The businesses that fall victim to these acts of vandalism suffer greatly. Graffiti can cost a whole load of problems for both the business owner and the neighborhood surrounding it. It can scare away customers, cause rental vacancies, impede construction, and even cause crime rates to go up.
But worst of all, it's expensive to fix. Graffiti removal companies charge a call out fee on top of hourly labor. And then when all the repairs are finished, there's no way to prevent the issue from happening all over again in the future.
Anti graffiti window films offer a more affordable alternative for removing graffiti from your Kansas City property. Not only are these films more economical than professional removal services or replacing the item, but they also work long term too.
What Is Anti Graffiti Film?
Anti graffiti film is a special type of commercial window film. However, unlike most window films that are designed for glass applications, anti graffiti films are made to adhere to a variety of hard surfaces. They are perhaps most commonly used for mirror and metal surfaces. The film is manufactured using a high tech printing process that allows it to match the appearance of real mirror or metal.
It can be used to both conceal graffiti and protect a surface from damage. The film is simply cut to the right size and then applied over the top of the surface. In this manner, the graffiti is discreetly hidden underneath the fresh surface of the film and the ultra thickness of the film prevents the fixture beneath from being ruined by attempted vandalism.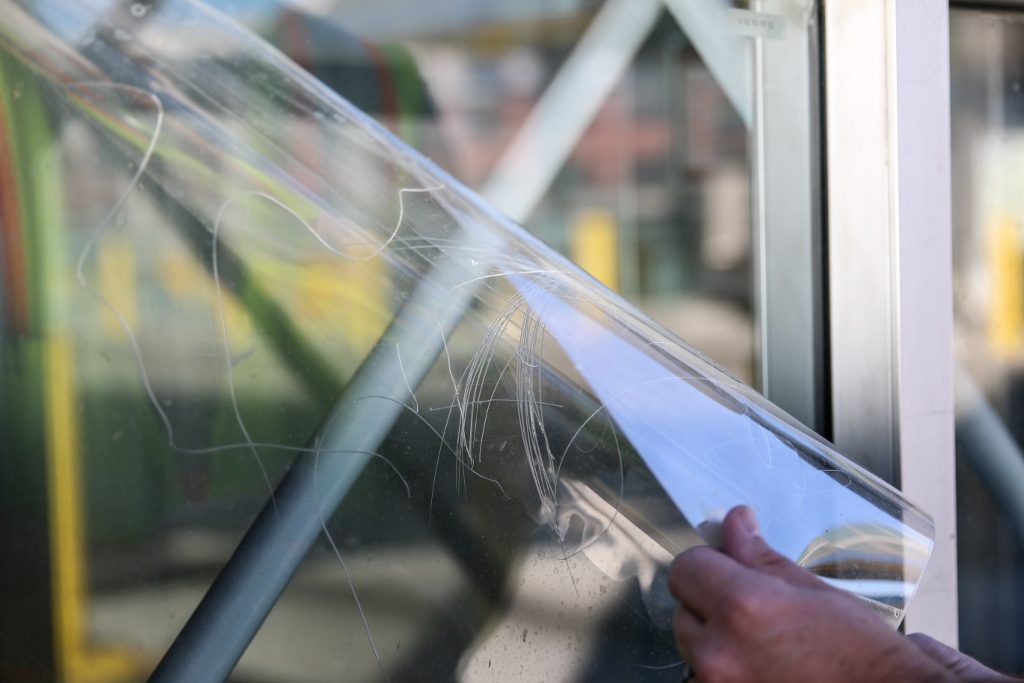 Applications for Anti Graffiti Film in Kansas City
Many different types of commercial properties in Kansas City can benefit from anti graffiti film. Here is a list of some of the most common applications:
-Day cares, schools, and colleges
-Shopping stores, grocery stores, and pharmacies
-Gas stations
-Public transportation systems
-Office buildings
-Hospitality businesses
Install Anti Graffiti Film for Your Property
Restore your building to its original beauty. Call Kansas City Commercial Window Tinting today to have anti graffiti film installed for your Kansas City property.