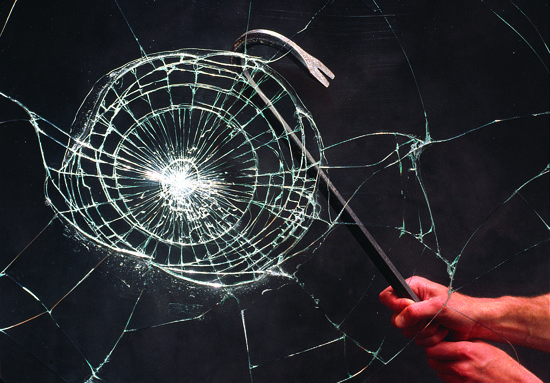 Managing an apartment complex comes with many responsibilities, one of which is making sure that your property is secure. When you lock up your front office for the day, you need to be certain that all of your office equipment, rental payments, and files are protected from thieves. Additionally, empty units need to be kept secure as well as other common areas like your fitness center, spa, and clubhouse.
Installing a security window film is a great way to make your Kansas City apartment complex or town home community more secure. Security window film protects vulnerable points of entry in apartments and can help keep staff, equipment, and tenants safe in the event of an accident or natural disaster.
How Security Window Film Works
Security window film is created from thick sheets of polyester that are designed to increase the strength and flexibility of glass. Their main purpose is to provide windows with some leeway when they are placed under stress, as a result of impact or shock. The film prevents kinetic energy from collecting in a single pin pointed area, and instead spreads it evenly along the glass pane, reducing the likelihood of cracking or shattering.
Additionally, the film also acts like a sort of clear barrier that bars intruders upon entry. One of the best ways to imagine this is by thinking of the film as a tear resistant plastic wrap for windows. While the glass may shatter, the film still holds strong in place, preventing entry.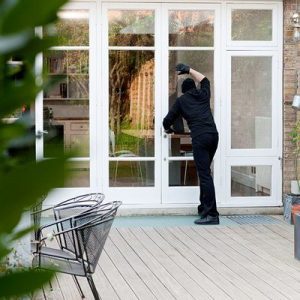 Advantages of Security Window Film for Apartment Communities
One of the greatest benefits of installing security window film for an apartment complex is a reduced risk of theft. Studies show that apartment units located on the lower floor are more susceptible to burglary. Robbers often try to break in through sliding doors or windows located on the lower part of a wall.
Security window film can help prevent individual apartment units from being broken into and also protect common areas. This includes game rooms, club house areas, fitness centers, and front office buildings. Additionally, security films also protect against other unpredictable dangers like intense storms and construction accidents.
Schedule a Security Consultation
Find out today how your apartment complex or business can benefit from security window film. Call Kansas City Commercial Window Tinting to schedule your free consultation.