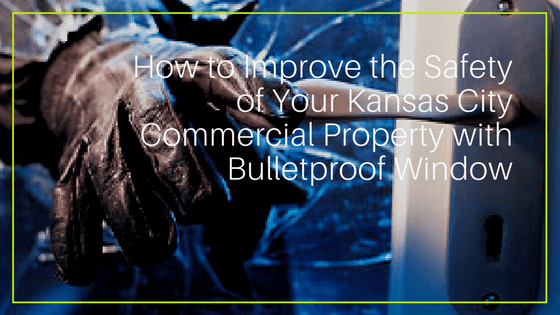 With accelerating violent crime and property crime rates in Kansas City, it's never been a better time to invest in better security measures for your Kansas City commercial property. Safety and security film provides around-the-clock protection from various, different threats that can present themselves at anytime. Ballistic resistant window film provides further protection against gunfire and high impact events. Protect your employees, customers, and building occupants with ballistic resistant window film.
Benefits of Ballistic Resistant Window Film for Your Kansas City Commercial Property
With alarming amounts of violent crime and property crime in Kansas City, security film is starting to become a necessity. For Kansas City commercial properties, ballistic resistant window film provides additional protection. Although bulletproof window film doesn't exist in the market yet, ballistic resistant window film is the closest thing available. This innovative film can protect your property and building occupants from gunfire, break-ins, burglaries, freak accidents, explosions, natural disasters, and much more. By protecting the most vulnerable areas of your commercial property– the glass doors and windows, you'll rest assured knowing you're prepared. By strengthening your glass and mitigating broken glass hazards, the chance of blast-related deaths and significant injury will drastically be lowered. Clean up after an event is a lot easier and quicker, limiting your business downtime.

Ballistic Resistant Window Film Installation Process for Kansas City Properties
Kansas City Commercial Window Tinting conducts thorough assessments of your commercial property prior to installation, evaluating vulnerable points and offering cost-benefit analysis. Our threat assessment team is made up of security experts and civil engineers that come up with individualized ballistic resistant film plans designed for your building. We guarantee speedy installation that minimizes downtime for your Kansas City commercial property.
For more information regarding ballistic resistant window film for Kansas City commercial properties, please contact us or call: (816) 875-3519