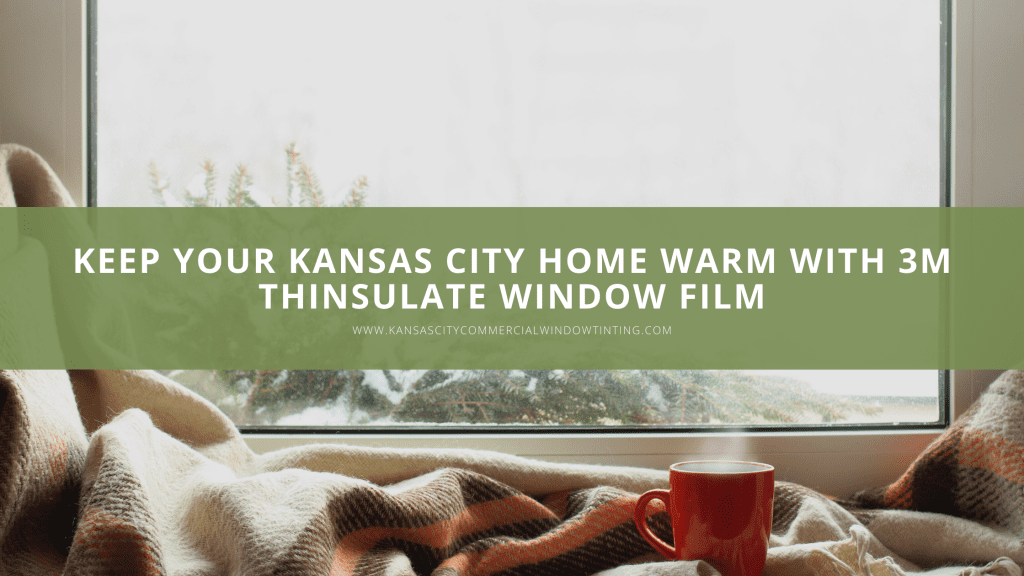 Winter is approaching. With it is something every homeowner dreads: a spike in the utility bill. When the temperature drops in Kansas City, the rational thing to do it turn up the heat. Although, the fear of losing money may have you settling for being chillier than you'd like. When the heater is not enough, it may be time to consider 3M Thinsulate window film.
3M Thinsulate Window Film Is Perfect for Any Home in Kansas City
3M is reputable for producing various window films for the perfect occasion. Thinsulate is no exception. This window film is a low-cost, energy efficient solution to regulating the temperature inside your home.
Keeping You Warm in the Winter
In the winter, you may sometimes wonder why it seems like your heater isn't doing its job. The truth is, a large amount of the heat inside your home escapes through the windows. This can leave you chilly late at night. It can also cause you to keep turning up the heat, costing you more money.
3M Thinsulate Window Film traps heat inside while blocking the cold outside. As a result, the heat in your home can't escape. Retaining more heat gives you the chance to lower the temperature or even turn your heater off. Now, you can embrace winter confidently without worrying about your wallet.
And Cool in the Summer
You may be worried that trapping heat in means you will be hot and miserable in the summer. This is actually not true. Once the temperature gets warmer, the window film switches to trapping A/C inside! Meanwhile, it blocks out UV radiation, keeping your home cool and reducing risk of skin cancer. With the cool air trapped inside, you can use your A/C less often, saving you even more money!
Learn more about the benefits of Thinsulate Window Film here: Kansas_City_3M_Thinsulate_Window_Film
Let Us Help You Stay Warm
Keep Comfortable in Kansas City with the M3 Thinsulate window film. One film per window can keep you warm in the winter and cool in the summer. Get a free quote today and start saving!