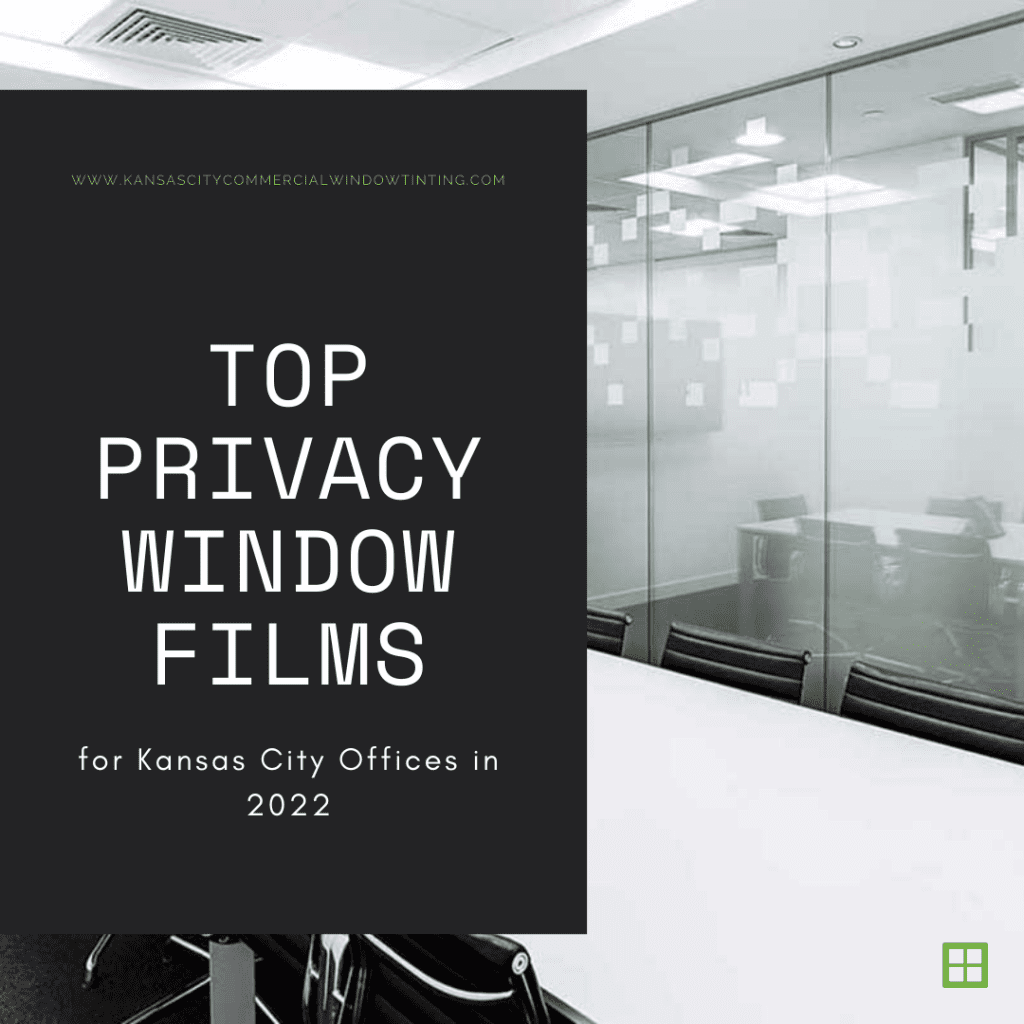 In a busy office, privacy can be hard to come by. Privacy window films in Kansas City are designed to provide a solution to privacy concerns by creating a visual barrier for windows and glass walls. It's a clever way to hide the contents of a room while also giving the space a clean, attractive, and elegant look.  Let's discuss some different privacy film options and which could be the best for your office.
Types of Privacy Window Film for Your Office
If you're looking to add some privacy to your office or commercial building, privacy window films could be your answer. These window films are a great option for people who want privacy and an aesthetically pleasing interior.
Let's check out the best types of privacy window film for Kansas City office spaces.
Nature-Themed Window Film 
Privacy window films with nature-inspired designs like floral patterns, rain-on-glass looks, or custom graphics of natural landscapes like forests, oceans, and the outdoors are a great option for offices. These window films are great for green businesses that want to showcase their values of being eco-friendly. They also can help bring a touch of the outdoors into your office and create a peaceful, tranquil feeling.
Striped and Patterned Film 
Striped and patterned glass films are also an excellent choice for offices. This window films add artistic flare while also creating much needed privacy and seclusion for meetings.
Dotted Window Film 
Dotted window films are subtle, yet effective. They help create privacy without sacrificing optimal light transmission.
Contact Us for the Best Quality Privacy Window Film in Kansas City
Kansas City Commercial Window Tinting offers a wide variety of privacy window films for Kansas City commercial buildings. Call our office today to begin exploring different options for your space. We'd be happy to discuss ideas or book an appointment to meet with you in-person!