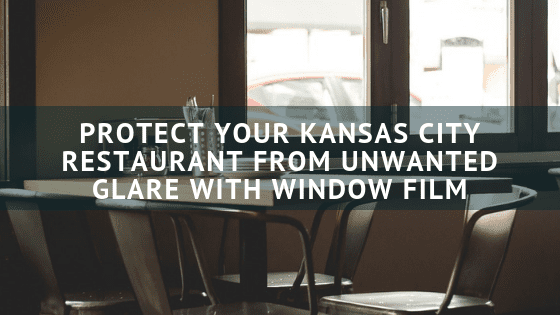 Creating the right atmosphere for your restaurant is important for its success. Your customers have certain expectations and its your job to make sure that they have an outstanding experience when they select your restaurant when they go out to eat. But this task is nearly impossible to accomplish if you have an annoying amount of glare in your restaurant. Installing glare reduction window film can keep your Kansas City restaurant glare free and prevent you from losing out on business.
Dealing with Too Much Glare? Here's the Solution.
No matter how good the food is at your restaurant, if there's too much glare, your business is going to suffer. Glare makes it difficult for sports fans to watch their favorite game. And for the customer who's brought their lap top along with them to lunch, dinner, or coffee, too much glare can impede their work. Let's face it; if you don't give people the experience they're after, they'll go somewhere else.
Fortunately, there's an easy solution for getting rid of glare in your restaurant: window film. Window films are affordable, reliable, and they're great at getting rid of glare on tvs, tablets, point of sales systems, and more. Installing window film can reduce the presence of glare by up to 79%. With just one simple application, you can solve your glare problem and keep your customers happy.
Additional Benefits of Glare Reduction Window Film
In addition to blocking glare, window film can also provide Kansas City restaurants with many other advantages such as:
Protection from fading – Window film blocks uv rays that cause fading, allowing vinyl booths, wood floors, and artwork to stay beautiful and vibrant
Money saved – Window film improves the energy efficiency of buildings and has a quick ROI of only three years
Safety/security – In addition to blocking glare, window film can also help improve the safety and security of an establishment. Window film improves the strength and performance of glass and helps prevent break ins and injuries from accidents involving broken windows
Install Glare Reduction Window Film
Enjoy a glare free restaurant. Call Kansas City Commercial Window Tinting to schedule an appointment for window film installation for your restaurant.