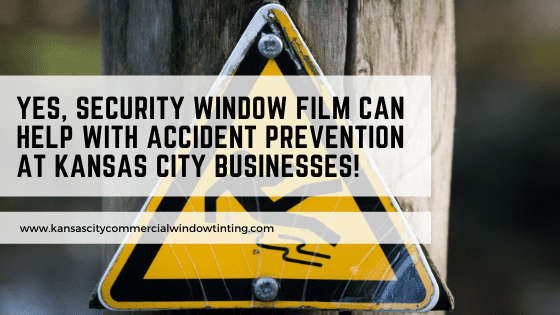 As a business owner, you're always on the lookout for new and effective ways to protect your property, employees, and investments. We've all heard horror stories about natural disasters or burglaries leading to extensive damage and theft, which is why business owners tend to spend so much time and effort researching the latest security technologies.
Security window film for your Kansas City business is one such technology that can provide immediate protection. In this article, we'll walk you through the benefits of security window film and will introduce you to the factors that make it a worthwhile investment.
The Benefits of Security Window Film
Security window film can enhance the security of your Kansas City business in a reliable and cost-effective manner. And you won't need to sacrifice aesthetics, either; once it's been installed, window film will hardly be noticeable to either your customers or your employees.
Here are a few examples of potential dangers that security window film can protect against:
Break-ins

. Left to their own devices, windows are an all-too-vulnerable entry point for burglars. Installing security window film can make your windows much more resilient against intruders.
Extreme weather

. Here in Kansas City, we're no strangers to extreme winds. Security window film can provide your Kansas City business with an extra layer of protection from violent weather.
Employee protection

. Broken windows can leave shards of glass and debris that is difficult to clean and that can pose a danger to you and your employees. With security window film, you can rest assured that no broken window glass will be able to enter the premises.
Work with an Expert Window Film Installation Company
Kansas City Commercial Window Tinting has the experience and expertise that you'll need to ensure that your business receives a high-quality security window film installation. We partner with industry-leading window film manufacturers, which is why we're able to offer the most state-of-the-art and technologically advanced materials to our clients.
Shop for Security Window Film Today!
If you're ready to install security window film to provide your Kansas City business with the extra security that it deserves, give us a call today!