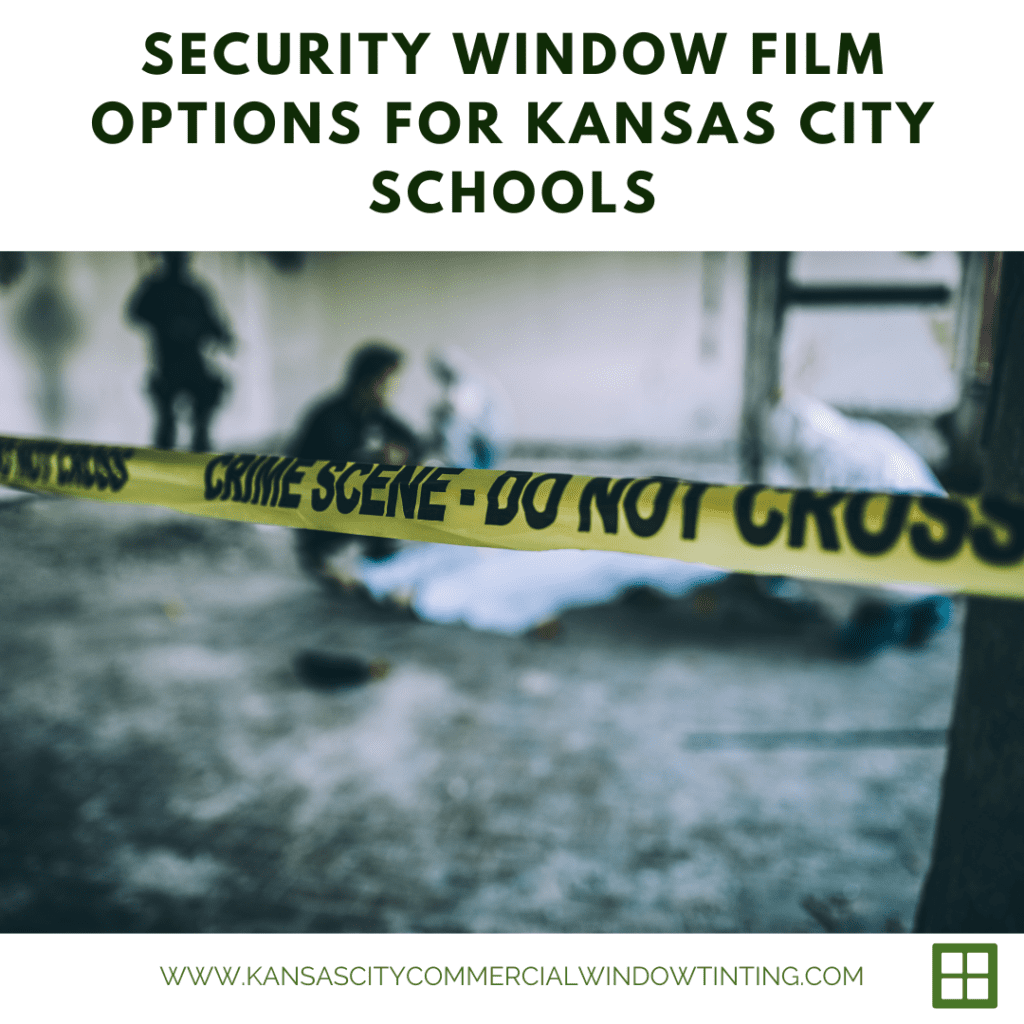 Kansas City has one of the highest crime rates in the U.S. For Kansas City residents, the chance of being a victim of a violent crime is 1 in 64. For schools, which all too often become the targets of mass shootings and violence, statistics could be even worse. Security window film provides Kansas City schools with a way to keep their campus safe and protect staff and students.
How Can Security Window Film Protect Schools?
Security film is a type of specialized glass coating that comes in the form of a flexible, yet durable sheet of polyester. One size of the film is coated in aggressive adhesives, giving it the ability to cling to glass. Once in place, security films protect schools from a range of dangers including:
Break-in attempts
Vandalism/property defacement
Explosions
Natural disasters
Ballistics
Types of Security Window Film for Kansas City Schools
Security window films come in many different forms, ranging in everything from aesthetics to performance. Generally, the thicker the film, the stronger it is. There are also special types of glass primers and attachment systems that can make security window film more effective. Here are some great options:
3M Scotchshield Security Window Film: 3M makes some excellent window tinting products. Scotchshield is a great option for protecting your campus from everyday dangers and common threats.
LLumar Security Window Film: LLumar Security Films are durable and versatile. Choose between a standard security film option or a solar safety film.
C-Bond Systems: C-Bond is the most advanced security window system we've seen. A special primer is combined with security film to make glass ultra strong and resistant to high levels of impact.
Find the Right Option for Your School
Call our office today to discuss security window film options for your Kansas City school.