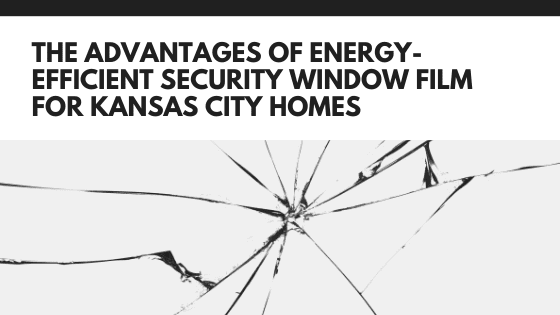 When it comes to making investments for home improvements, making the most out of your purchase is always a priority. For Kansas City homeowners interested in improving both the comfort and safety of their home, it can be tough choosing which window film product you'd like. Did you know that you don't have to choose between energy efficiency and safety? Energy-efficient security window film is available for providing both the safety and money-savings you're looking for.
The Benefits of Energy-Efficient Security Window Film for Your Kansas City Property
Energy-efficient security window film delivers the best of both worlds, providing better home protection and energy efficiency. By bonding glass fragments together after a high impact event, this durable film mitigates broken glass hazards. Broken glass is the number one cause of significant injury and blast-related death, making this an important feature to have. Since this window film product lasts the lifetime of your windows and glass doors, having the energy-saving benefits makes this a great ROI. Experience incredible energy savings in both summer and winter months while eliminating hot/cold spots throughout your property. Energy-efficient security window film provides better comfort and safety while delivering precious time in the event of an unfortunate occurrence. This gives family members and loved ones the opportunity to better hide or escape until the police arrive.
Work with Kansas City's Top Energy-Efficient Security Window Film Experts
Kansas City Commercial Window Tinting is honored to be the top energy-efficient security window film expert serving the Missouri/Kansas area. Our team is available for virtual consultations during our normal business hours. Our security experts would love to help you find the best ways of making your home feel safe while reducing your monthly energy costs.
For more information regarding energy-efficient security window film for your Kansas City home, please contact us!