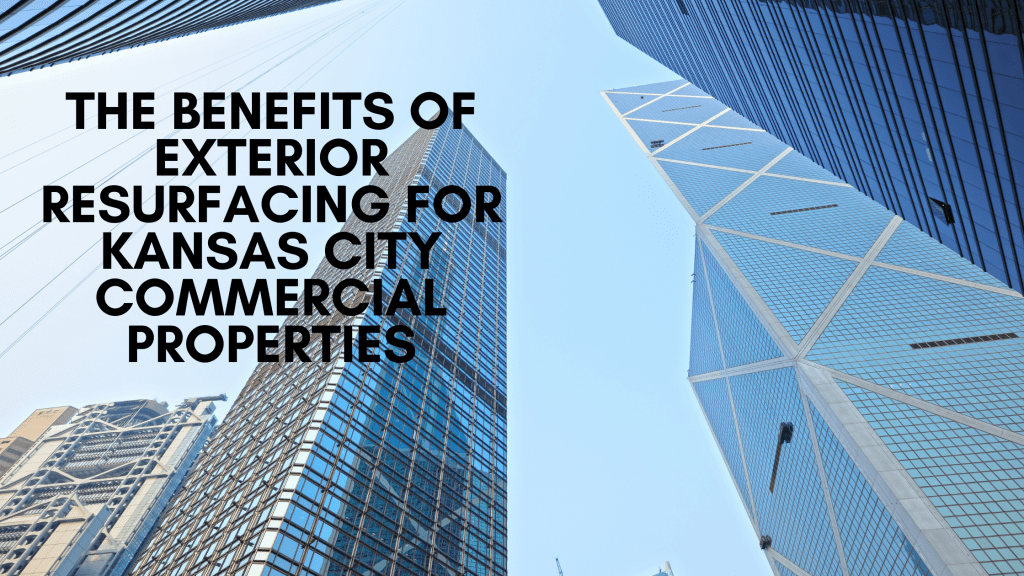 For commercial property owners looking for quick ways to give their property a facelift, the options can be very limited. Especially if you're on a strict budget and are facing the uncertainty of the ongoing pandemic. When it comes to ways to improve the perceived value of your property, you'll want to make the right cosmetic changes that appeal to potential buyers or tenants. While options may be limited, the best, cost-effective method for achieving this is exterior resurfacing. Exterior resurfacing provides a great way to give your Kansas City commercial property the facelift that it needs.
The Advantages of Exterior Resurfacing for Your Kansas City Commercial Property
Exterior resurfacing is a proprietary process that incorporates installing exterior window film along with spandrel painting. The powerful combination conceals outdated and broken windows while improving energy efficiency. This completely modernizes your property without the need for costly, extensive window replacement and property renovations. Exterior resurfacing is an affordable way to modernize your property while experiencing minimized operational downtime and fast turnaround. This service can provide exclusive benefits like attracting new tenants, improving tenant satisfaction, and heightening tenant retention. This service can also help improve the perceived value of your property as well as the actual property value, helping aid in sales or transfers. Enjoy an ideal service that can enhance your property's appearance and functionality for a fraction of the cost of a full renovation.
Work With Kansas City's Trusted Exterior Resurfacing Window Film Contractor
Kansas City Commercial Window Tinting is honored to be the trusted exterior resurfacing window film contractor serving the Missouri and Kansas area. Our team has provided exterior resurfacing services for commercial properties across the nation and would love the opportunity to help transform yours. For more information regarding exterior resurfacing for your commercial property, please contact us!