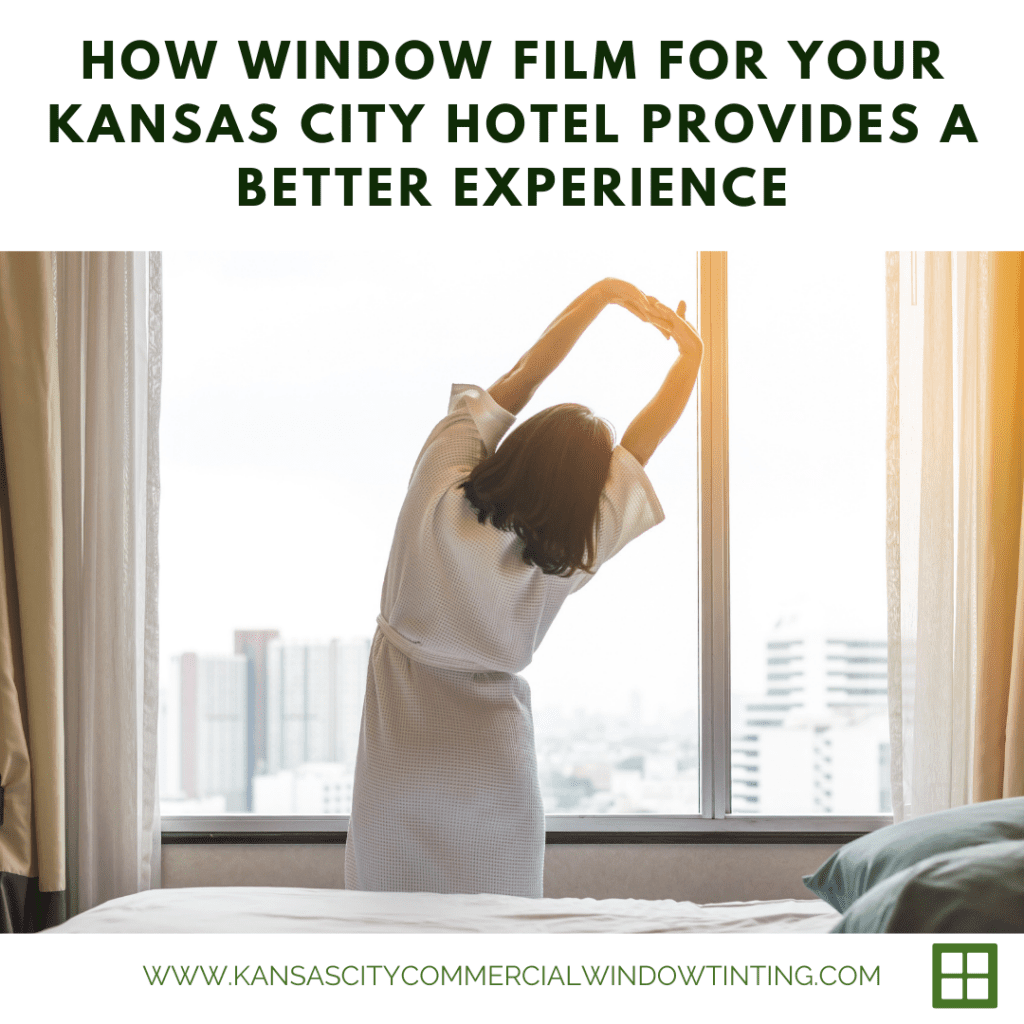 In Kansas City's competitive hospitality landscape, hotels must stay on top of their game to succeed. 
Here is where hotel window films in Kansas City come into play. Commercial window tints are a budget-friendly and modern solution for hotels. They are ideal for exterior and interior applications and can be used on street-facing windows, glass walls, door cut-outs, and partitions on the inside.
Below, we've shared how window film can provide your hotel guests with a better experience during their stay.
Benefits of Installing Hotel Window Film in Kansas City
Here are some reasons to invest in window film for Kansas City hotels.
Enhances the Appearance of Your Hotel
Window films can make your hotel feel more comfortable and boost its aesthetic appearance. Decorative films make it easy to create an elegant, inviting atmosphere. Your guests will be impressed as soon as they walk in the door! This could lead to better reviews and return business through word-of-mouth referrals. 
Makes Your Hotel Safer & More Secure
Have you ever thought of what would happen if someone broke into your hotel? It is a hassle to deal with insurance companies, and they might not cover all the costs. Also, it may ruin your reputation as well. Security window films for hotels can help prevent break-ins and keep guests safe.   
Heat Reducing 
Kansas City is a great place to visit, but bear in mind that summers can be pretty hot. Installing hotel window film can efficiently reduce heat and save you money on energy costs. 
In Conclusion
By installing window films in your hotel, you will reap benefits like happier guests, a more secure building, and lower energy costs.
Get Window Films for Your Hotel in Kansas City
Contact Kansas City Commercial Window Tinting to get the best window films on the market!