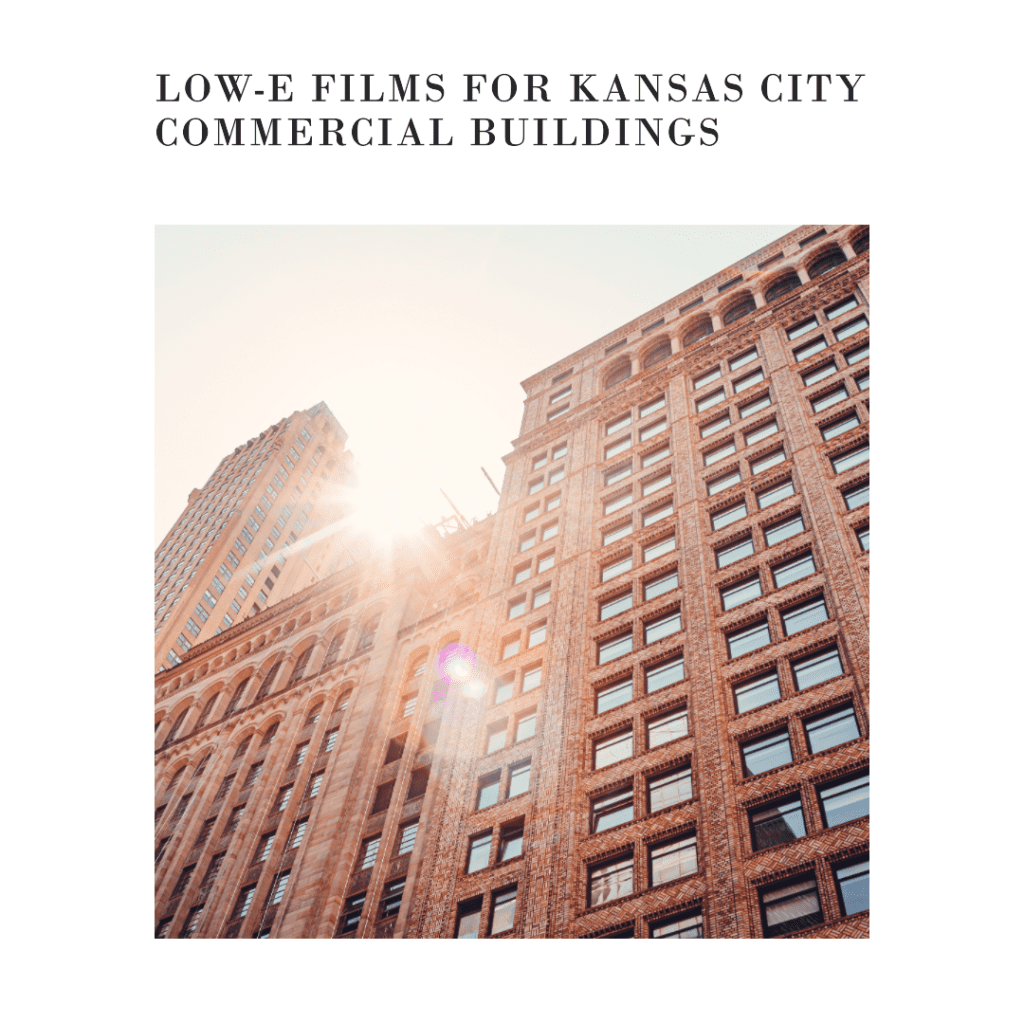 Today we'd like to discuss the benefits of Low-E window film for Kansas City commercial buildings. With our rapidly changing climate, it is more important than ever for businesses to prioritize energy efficiency. Low-E window films provide a simple, cost-effective solution to boost insulation, reduce energy costs, and create a more comfortable indoor environment. Whether you own a business in the River Market, Downtown, West Bottoms, Country Club Plaza, or Crossroads, low-emissivity films can make a real difference!
Understanding Low-E Films
Low-E films, also called low-emissivity films, are thin polyester sheets that can be applied to glass surfaces. They are engineered with a special metal-oxide coating that allows visible light to pass through, while reflecting infrared radiation. This improves the insulating performance of windows. Low-E films work year-round by keeping heat inside during cold weather and blocking solar heat gain during warm weather. There are several types of Low-E films designed to meet different performance needs.
Energy Efficiency Challenges in Kansas City
With hot humid summers and cold winters, Kansas City experiences temperature extremes that can lead to high energy bills. Commercial buildings have large expanses of glass that can account for major heat loss/gain. Proper insulation is key. Low-E window films provide a cost-effective solution without replacing windows.
Benefits of Low-E Films
Low-E films dramatically reduce conductive heat transfer through glass. This decreases reliance on air conditioning and heating systems, providing energy savings of up to 30%. Occupants experience enhanced comfort as well.
UV Protection and Glare Reduction
Low-E films block up to 99% of ultraviolet rays, which cause fading and deterioration. They also reduce glare, improving lighting quality.
Compliance with Energy Codes
Low-E films can help achieve compliance with commercial energy standards and qualify for utility rebates.
Selecting the Right Low-E Film
Consider building type, climate, windows, and goals. Consult with experts to determine the optimal solution. We recommend installation by qualified professionals.
Maintenance and Durability
Properly installed Low-E films last for years with minimal maintenance required. Follow manufacturers' cleaning guidelines.
Contact Us for Low-E Window Film in Kansas City
Low-E window films offer an affordable way to boost energy efficiency and sustainability for Kansas City commercial buildings. If you own or manage a commercial property in the River Market, Downtown, West Bottoms, Plaza, Crossroads or anywhere in KC, contact us today for a free Low-E consultation. Let us help you save on energy costs and create a more comfortable, productive environment.