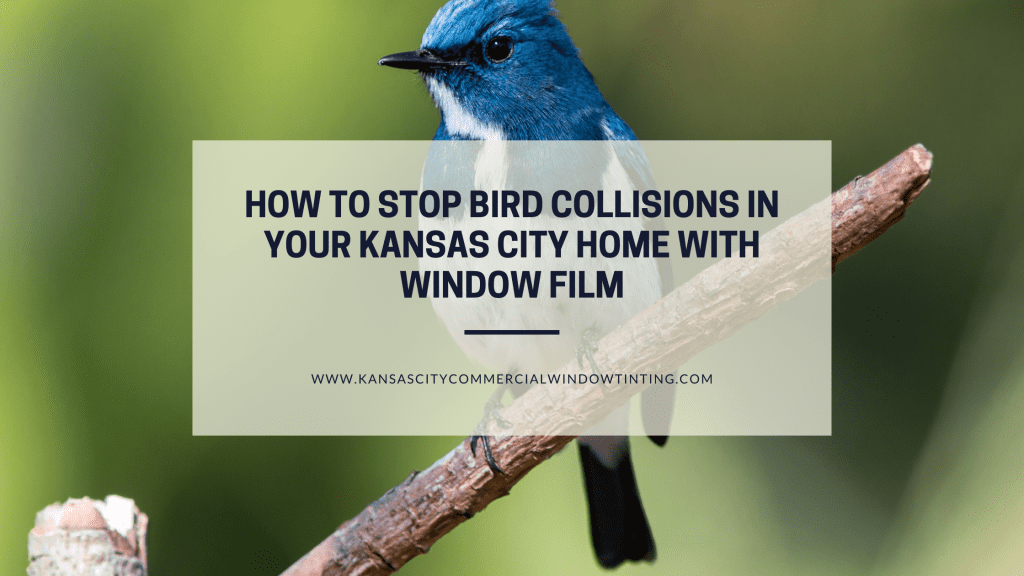 Have you ever had to deal with a bird collision in your backyard or home? Unfortunately, these terrible accidents are not as uncommon as you would think they would be. Approximately 44% of bird fatalities are caused by glass collisions.
It's terrible to think that so many innocent creatures are being killed by man-made structures, but it's true. Bird strikes are a serious problem, and they happen right here in Kansas City as well as many other urban areas around the world.
The good news is that something can be done about it. You can take action now and be part of the effort to protect birds. All you have to do is install bird collision window film for your Kansas City home. Here's how it works.
How Can Window Film Stop Glass Collisions?
Before we dive into how window film can stop glass collisions, it's important to explain why they happen in the first place. It seems rather absurd that a bird would do something as suicidal as fly head-on into a window, but the truth is that it's happens all the time. Experts estimate that the average U.S. home kills approximately two bird per year.
Birds fly into windows because they can't tell that they're there. All they see is the images being reflected back at them on the surface of the glass. Unfortunately, these are usually mirror images of their surroundings, places like branches, trees, and shrubs – what would normally be perfect landing spots.
In order to prevent bird collisions, we need to make windows easier for birds to recognize. That's where window film can help. Patterned window films like Solyx Bird Safety Film can help break up reflections and make glass panes easier to see. These specialty "bird safety films" have been shown to be incredibly effective at deterring birds and preventing window collisions.
Learn more: bird-collision-prevention-window-film-kansas-city
Installing Bird Collision Prevention Window Film for Your Home
The effort to prevent glass collisions has to start with property owners like yourself. People like you who care about birds can install anti-collision window clings for your Kansas City home.
Installing a bird safety film is relatively easy and affordable. We recommend calling your local window tinting contractor and seeing what low-cost options they have available. This is a good place to start.
Learn More About Bird Collision Prevention Window Film
Learn more about the benefits of bird collision prevention window film. Call Kansas City Commercial Window Tinting today to speak to a window tinting product expert!