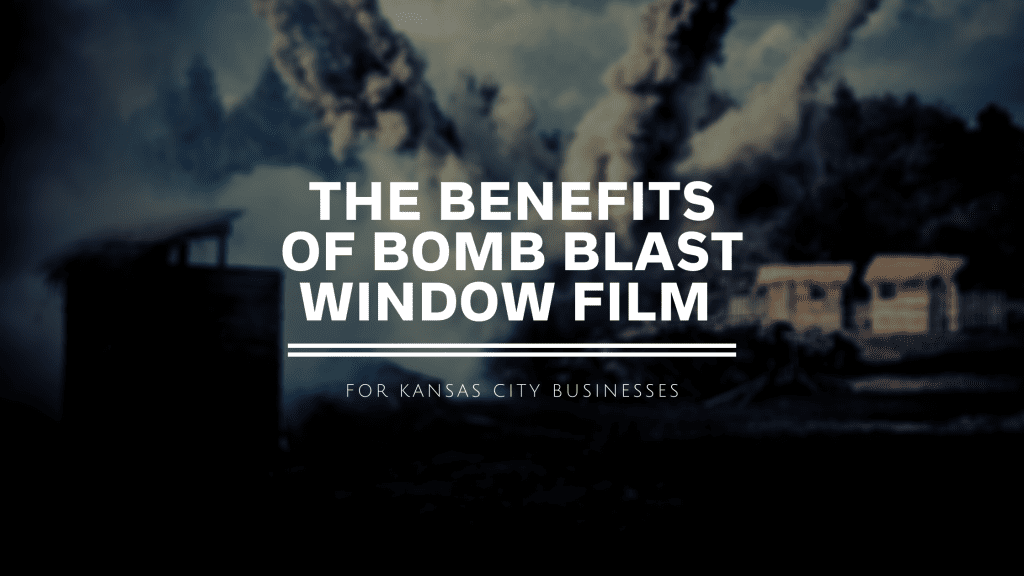 When you're running a business, it's important to have a good security system in place. There's no telling what tomorrow or the next day will bring. And it's always better to be safe rather than sorry. Especially when the safety and well-being of others is on the line.
That's why bomb blast window film is a smart choice for Kansas City businesses. Bomb blast window films are an ideal solution for schools, banks, data centers, and other secure environments, but are also a great solution for businesses who are working on a budget and can't afford bulletproof glass.
Below, we've discussed the benefits of bomb blast window film in detail and why you should consider installing it for your business.
What Is Bomb Blast Window Film?
Bomb blast window film is an architectural product designed for the purpose of securing windows and glass entries. It offers many of the same benefits as tempered safety glass and bulletproof glass, but costs significantly less.
How Does It Work?
Bomb blast window films are installed in areas where explosions or other security issues (such as break-ins) may be a concern. This includes the front entrances of buildings, skylights, chemistry and research labs, food production factories, and the windows of high rise buildings. Typically, the property owner will work with the window tinting contractor to identify such areas and make a plan.
Once a plan has been made, the film is cut to size and installed directly on top of the window or glass surface. For added reinforcement, the property owner may elect to install a security attachment system as well. Once in place, the attachment system and film work together to strength the glass and improve its shatter resistance. The glass is also made more flexible, which allows it to handle impact better.
In the off chance that an explosion occurs and the window breaks, the film will contain all of the broken glass pieces. This prevents anyone from getting hurt by sharp shards of glass.
What Are the Benefits of Bomb Blast Window Film?
There are many benefits of installing bomb blast window film for your Kansas City business. Here are just a few:
Minimizes the risk of a window breaking and injuring someone
May reduce your liability by preventing work-related accidents involving glass
Protects building interiors during explosions, natural disasters, and other emergency situations
Makes it easier for businesses to recover from an event that has damaged their property
Secures areas that are high risk for break-ins such as glass storefronts and entries
Learn more by reading this brochure: bomb-blast-window-film-kansas-city
Protect Your Property from Blasts & Other Dangers
Call Kansas City Commercial Window Tinting today to get an estimate on bomb blast window film for your Kansas City business.