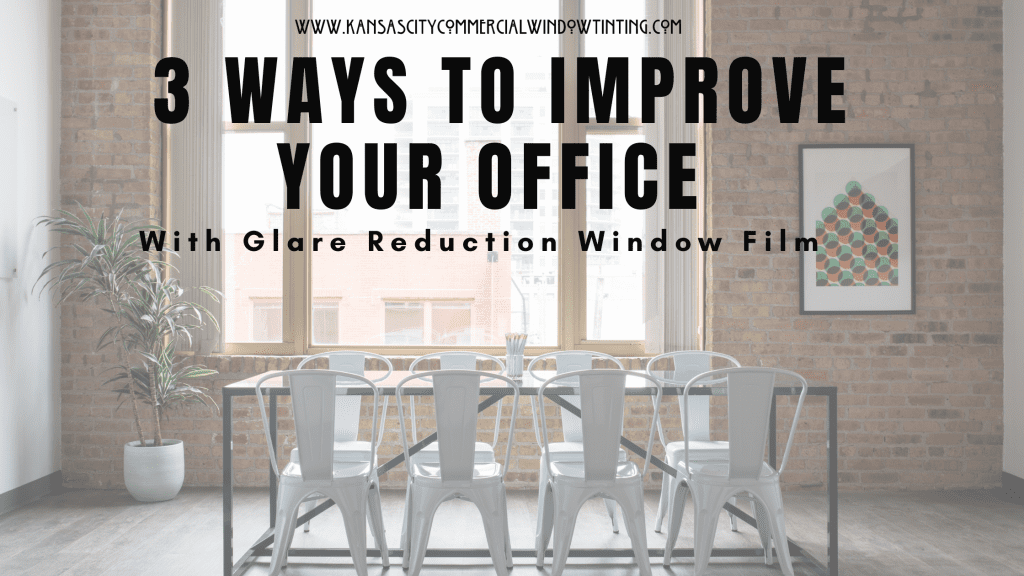 That constant glare coming through windows in your Kansas City office may not seem that damaging, however, in actuality glare could be hamstringing the performance of your employees and lessening the efficacy of your HVAC system. The problems that stem from glare are from the sun's harmful and intense UV rays. These rays cause a ton of health problems to people and stopping them adds up to a better workspace and, ultimately, increased profit for you.
Here is why.
Glare Reduction Window Film Reduces Eye Strain
The rays of the sun coming through office windows obscure computer screens forcing employees to strain to view them. This is also true of TVs in meeting and conference rooms. This inevitably leads to things like headaches and other health problems that affect the productivity of employees. Glare reducing window films block the UV rays, keeping screens viewable and preserving the eye health of your valued workers.
Glare Reduction Window Film Evens Out Temperatures
The intense sun we get here in Kansas City causes solar heat gain on windows. This heat transfer is what causes the area around the windows to get uncomfortably hot. This phenomenon also causes uneven temperatures inside known as hot and cold spots. What this means for workplaces is an uncomfortable environment that distracts employees from their work. Glare reducing window film cuts back drastically on solar heat gain and evens out office temperatures. This allows employees to get more work done in a temperature-controlled environment.
Glare Reduction Window Film Blocks UV Rays
Finally, there is the problem of UV rays coming through your office windows and causing harm to furnishings. UV rays are responsible for the fading of upholstery, wood floors, and furniture. By blocking glare, window film keeps office furniture safe from early deterioration and saves your office money in replacement rugs, floors, artwork, and more.
For more information on glare reducing window film and to learn about our extensive selection of premium films–contact us today!